The following correspondence from 1982 and 1983 between the Postal Department in Dhaka and the Russian printing firm of Mezhdunarodnaya Kniga in Moscow, was saved when the Postal Department cleaned out it's files. If it were not for the sharp eye of the person who bought the waste paper, this information would have been lost.
Correspondence from the Bangladesh Postal Department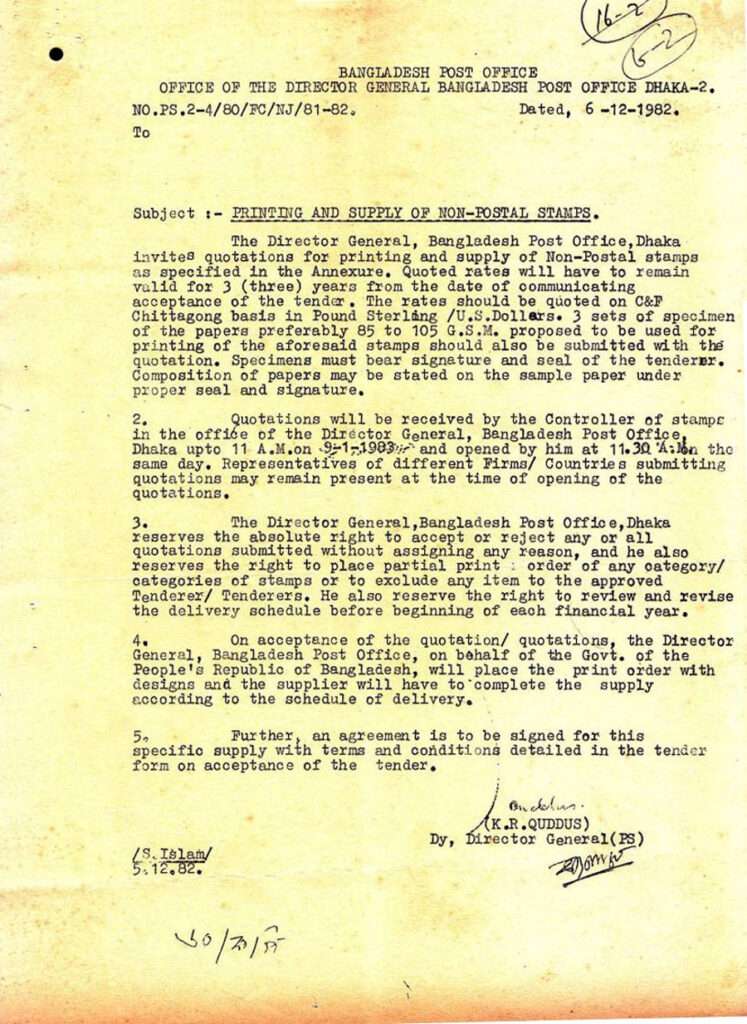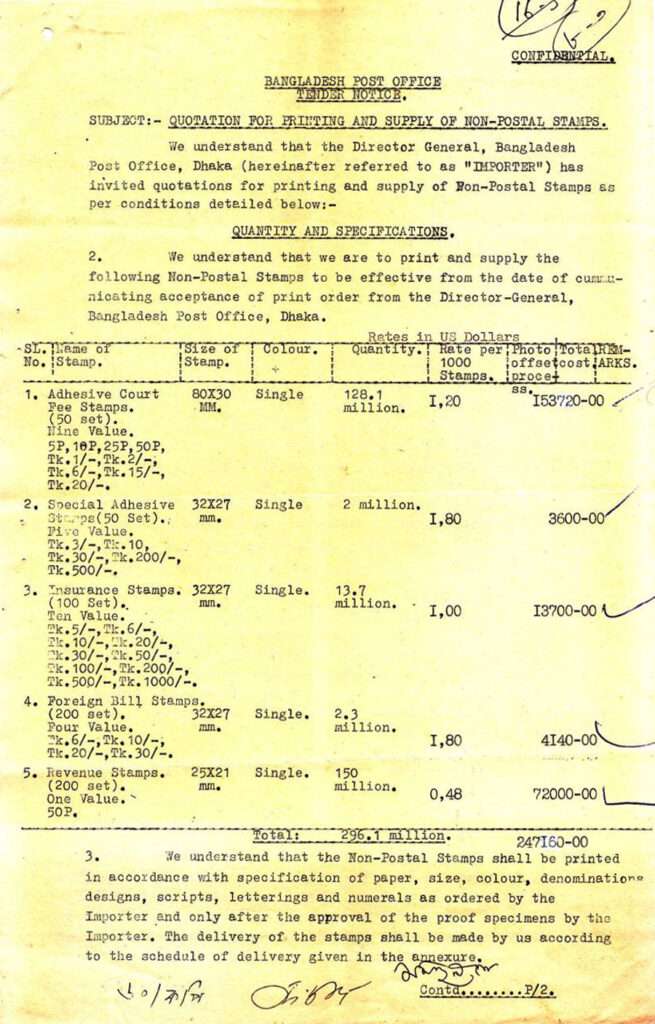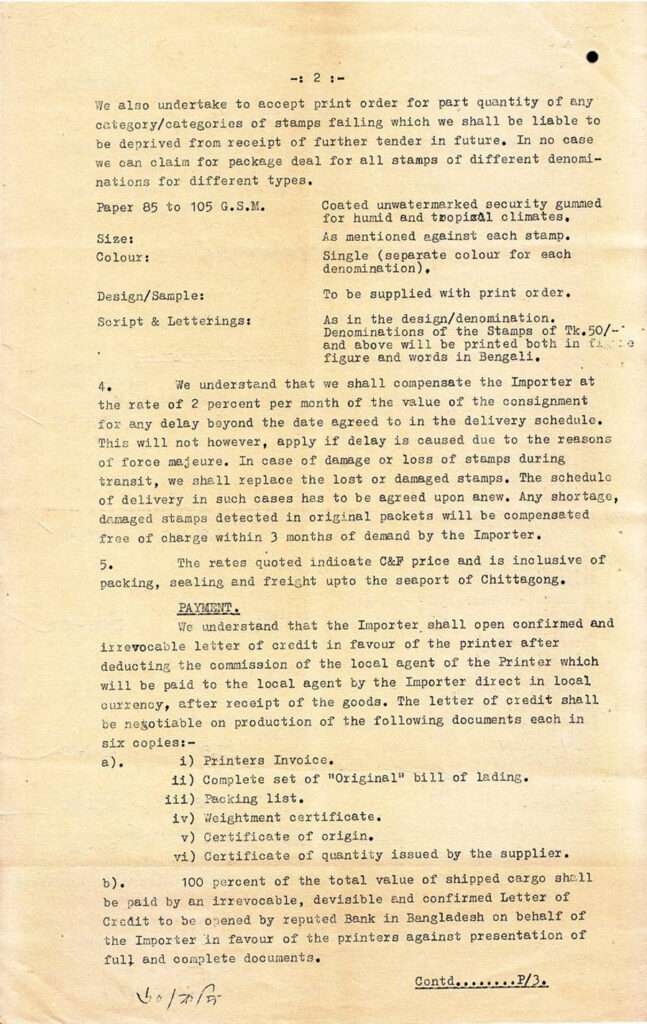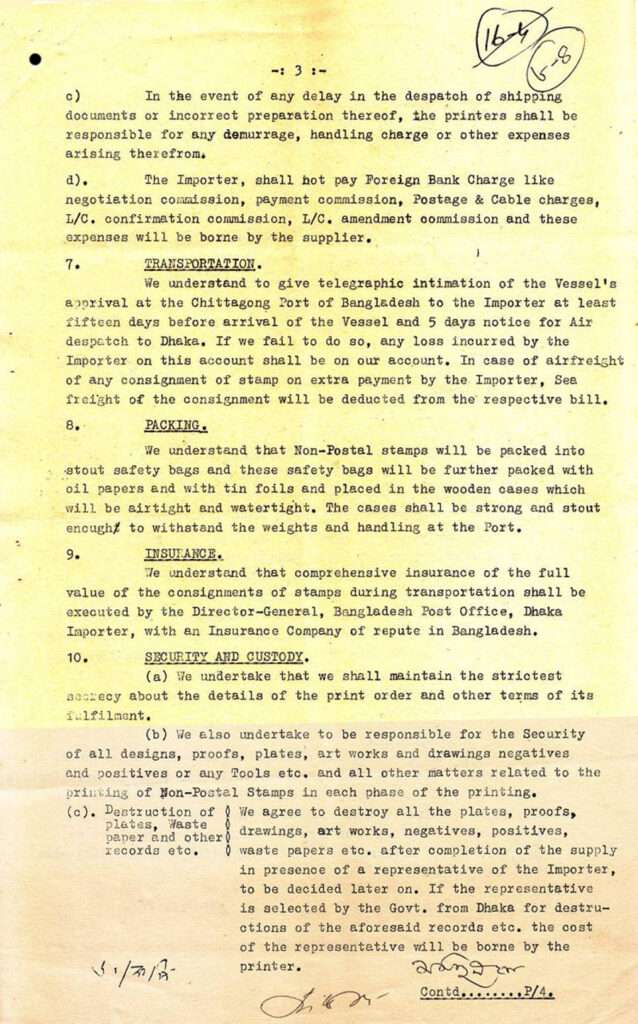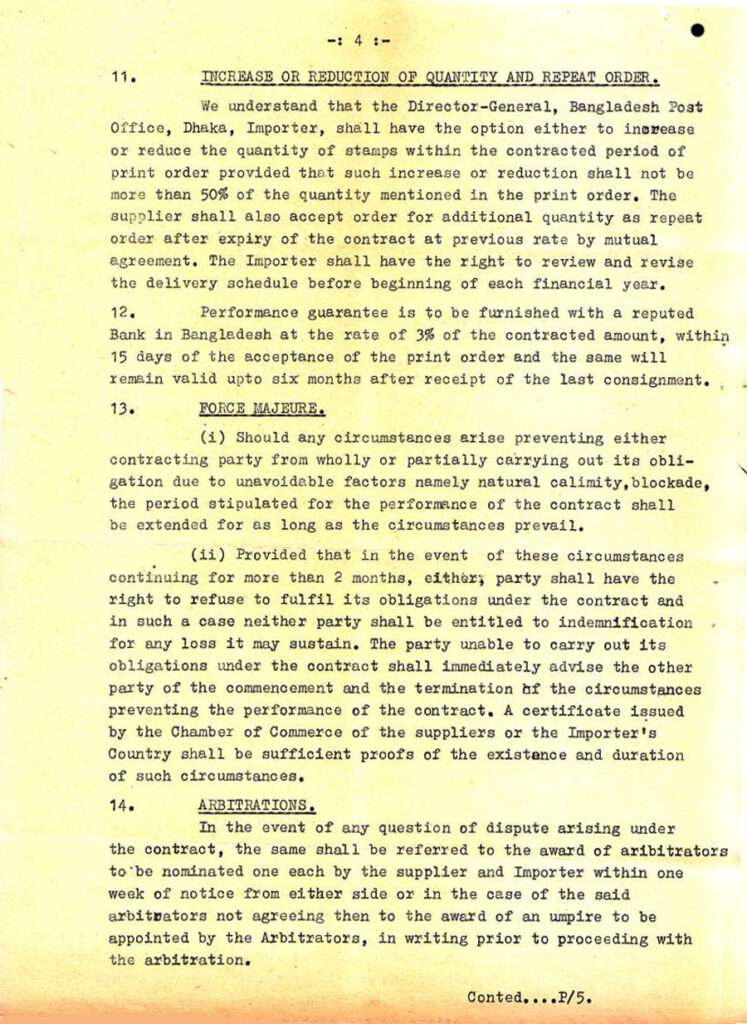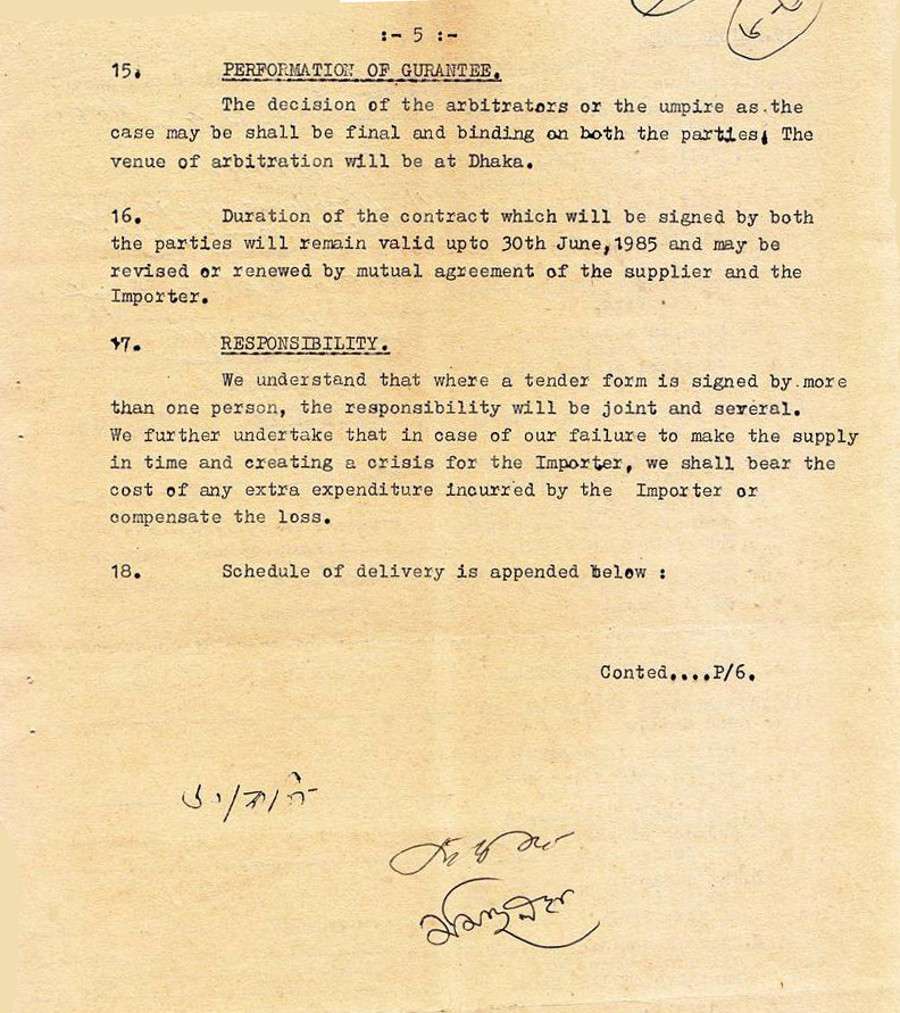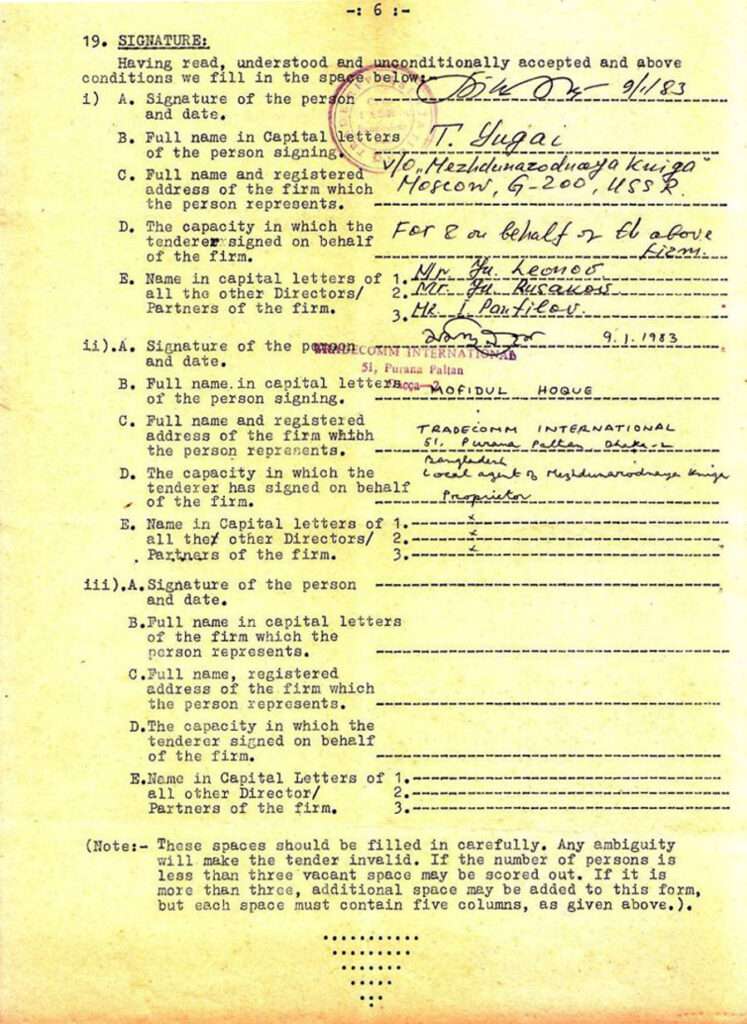 Correspondence from Mezhdunarodnaya Kniga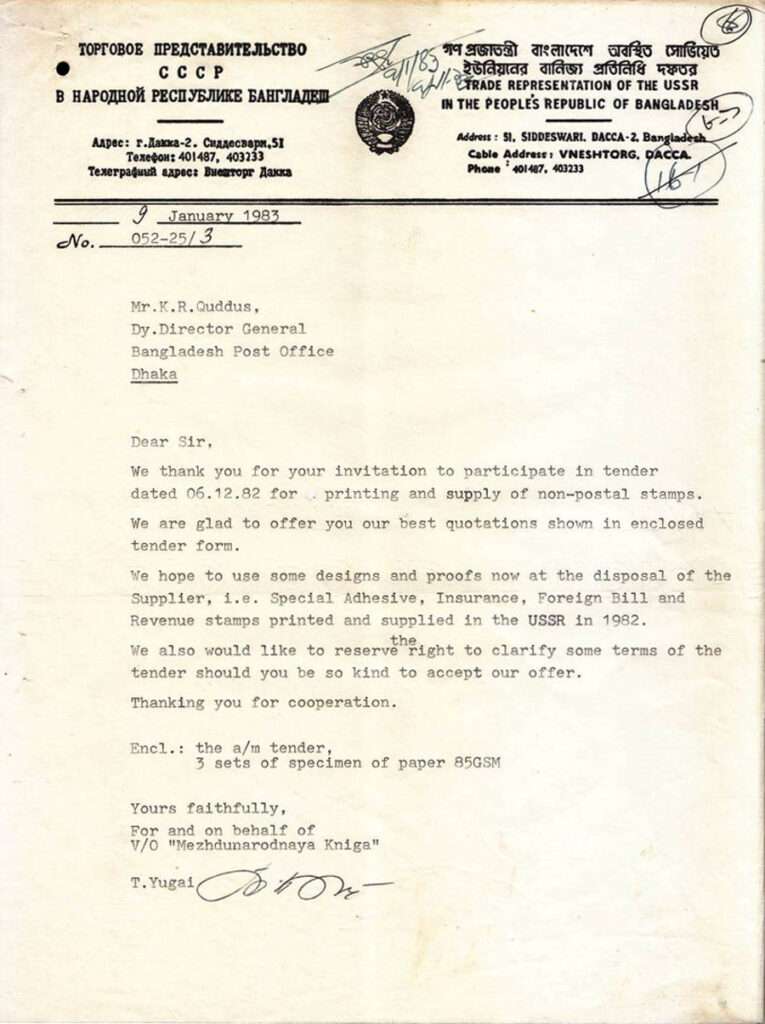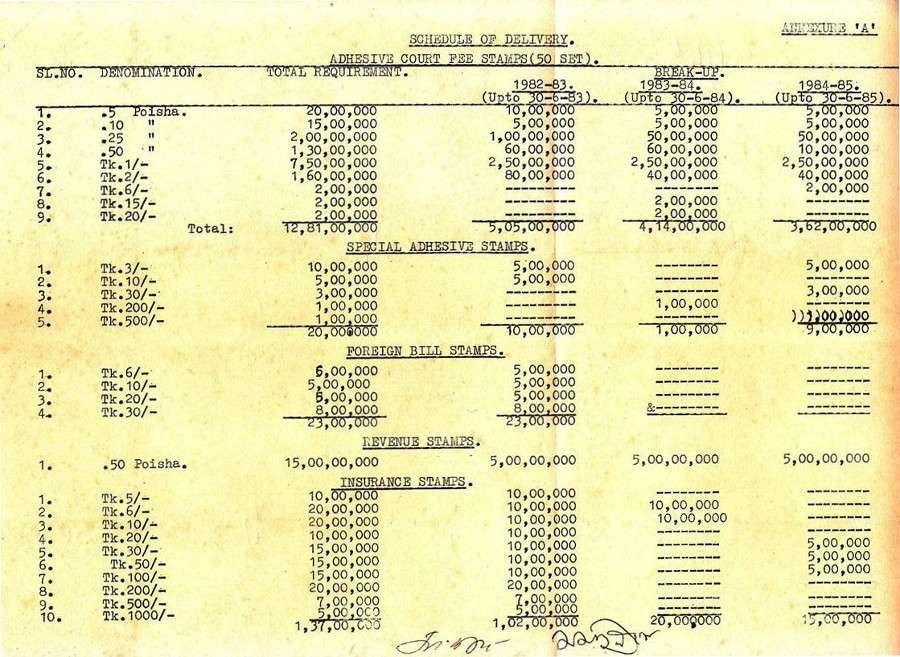 Three specimens of paper from the printer.