For several years there was a program managed by the Finance Department of the government, but made available through the head post offices and a few other locations. It was designed to encourage children to start saving money. The three different denominations of stamps were sold at the post offices and then they were put in a booklet. Whenever the child wanted to turn the stamps back into cash they could take the booklet to the post office where the stamps were canceled and the money given to the person presenting the booklet.
Although these are not revenue stamps they are frequently seen and are sold as revenue stamps by dealers. One, or all three of them are frequently included in lots of Bangladesh revenue stamps offered on the internet auctions by foreign dealers.

DENOMINATIONS
*25p. – Two children sitting on the floor playing with toys and painting – multicolored
*50p. – A child walking a coin with hands and feet to the bank – multicolored
*Tk.1 – Three ants – brown and black.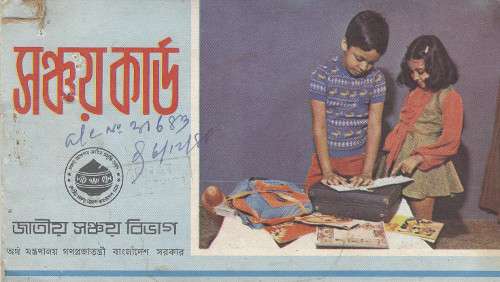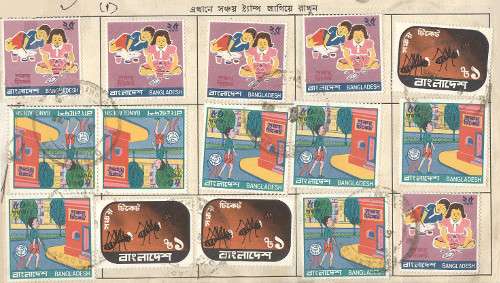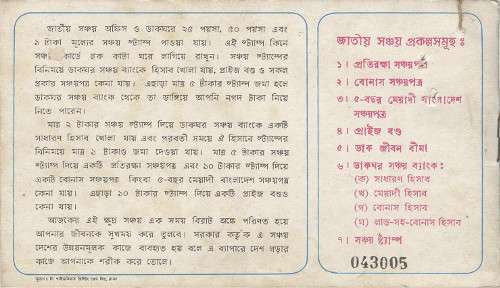 Above are illustrations of the cover of the savings booklet, a page from the booklet and the back cover.