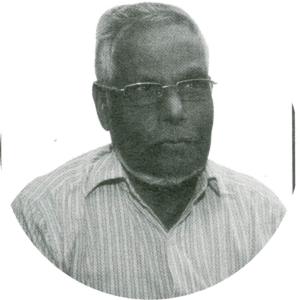 Mr. Abdus Salam, popularly known among the philatelists as BCom Salam. became interested in stamps after his school friend Mahbub gifted him some stamps.
He became so addicted to the little square pieces of paper in lithographic prints that he could not stay away until now. Postage stamp collection during the Pakistan period was mainly in the hands of non-Bengali people. At that time, Abdus Salam's stamp collection was limited to postage stamps and postal stationary only.
In the beginning Bangladesh Postal Department was plagued with various problems. In 1972, AM Ahsanullah, the Director General formed the first Philatelic Advisory Committee of Bangladesh Postal Department. In that committee, Mr. Abdus Salam, B.Com joined as a representative of postal experts and collector. He served as Philatelic Advisor of Bangladesh Postal Department for about 32 years.
He was appointed the Chairman of the Exhibition Committee of Banglapex 84′ – Bangladesh National Philatelic Exhibition and 'Banglapex 92'- Bangladesh National Philatelic Exhibition, organized by the Bangladesh Postal Department, the only two national-level stamp exhibition ever held so far. He also served as a jury of in different philatelic exhibitions. He was very popular among the philatelists, young and old and assisted them all the times.